Home HD Cctv Cameras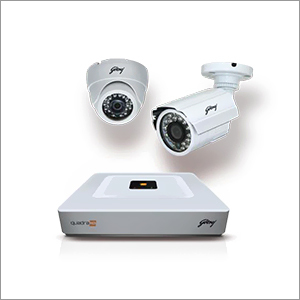 Home HD Cctv Cameras
Key Features:
Connect Up to 4 CCTV Cameras to Record 720p HD Quality Video
24 Hour Recording and Record-on-Motion Detection
can Connect Up to 4 Microphones
Mouse For on Screen Navigation
Day and Night Monitoring and Recording
Capture Rate of 25 Frames Per Second For Higher Event Capturing Accuracy
Indoor Dome and Outdoor Bullet CCTV Cameracan Connect to HDMI / VGA Compatible Monitors
Interactive Monitoring of Video Feed Over Mobile App and Internet
1 TB Storage - Store Video For Up to 30 Days
User Friendly Interface.
Product Specifications:
Lens

3.6 mm

Width

DVR-250 mm, Bullet Camera-166 mm,

Dome Camera-94 mm

IR Range

36 Meter

Combo Contains

1-IR Dome (HD Camera), 1-IR Bullet (HD Camera),

4 Channel DVR (HD), 1 TB Hard Disk, 4 A Power

Supply, 36 Meter Wire, Necessary Connectors,

HDMI Cable, Mouse

No. of Channels in DVR

4 Channel

Camera Resolution

1 Megapixel

Height

DVR-45 mm, Bullet Camera-73.5 mm, Dome

Camera-69mm

Storage

1 Sata HDD, up to 4 TB per HDD

Size

Dome Camera-210 mm (dia), Bullet Camera- 66 mm (dia)
We want inquiries from Delhi & NCR.